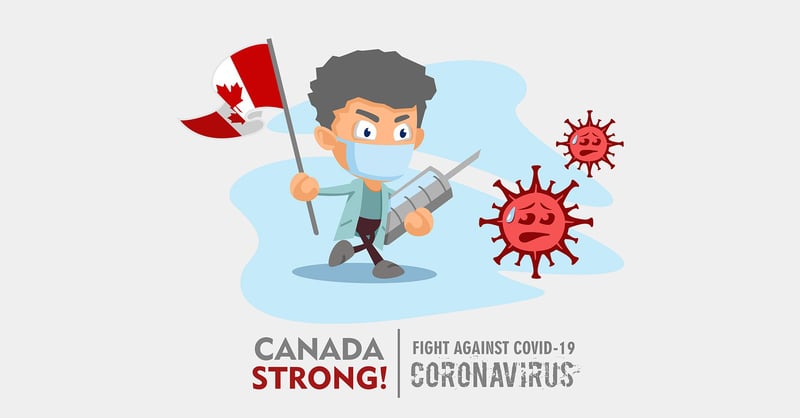 We've rounded up some quintessential candids showing how Canadians are staying to their roots while managing the global COVID-19 pandemic. While everyone deals with change differently, Canadians will always be Canadians.
Innovative journalists make it work with a classic Canadian multi-tool.

---
No birthday parties allowed? That's okay, we'll find a way to celebrate!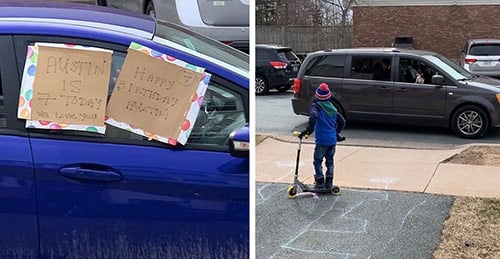 Images: @halifaxnoisekids
---
We are spending as much time in the great outdoors as we can but it is still Spring… and even Prime Minister Justin Trudeau gets cold.
---
We're singing a Nova Scotian classic:
---
Even with a 6-foot distance rule, Canadians are finding ways to be healthy and socialize with family and friends.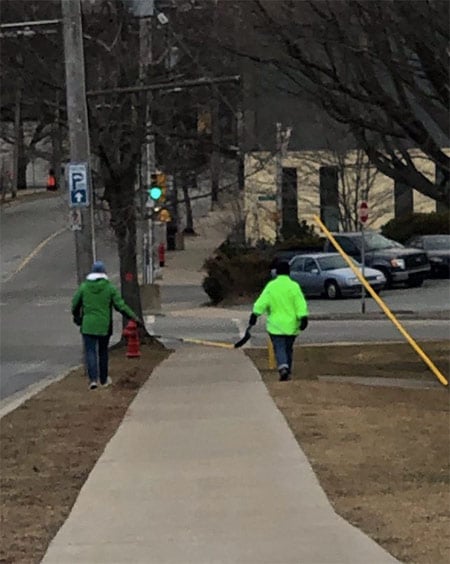 If you can't tell, that is yet again another hockey stick.
---
Whether it is Christmas lights or paper hearts, people are keeping spirits high and showing their appreciation for frontline workers.

---
A polite twist from Sorry to Thank You.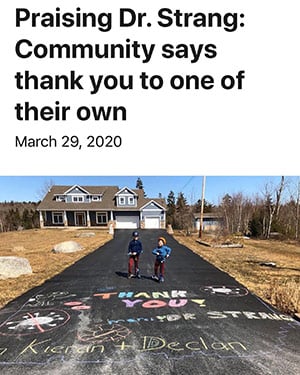 ---
You will definitely still catch us in (physically distant) lines for our favourite beverages.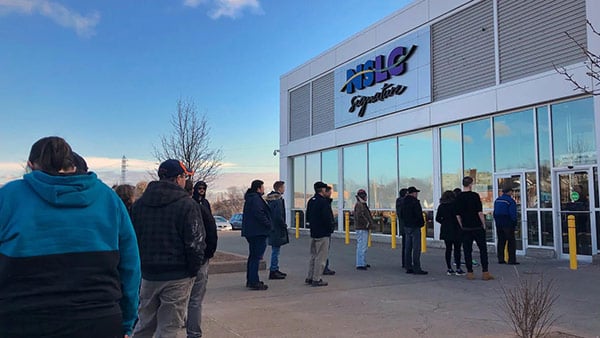 ---
Canadians are spreading generosity in any way possible, from serving hot meals to truck drivers, to providing groceries and supplies to those in need. Here are just a few of our favourites stories of how Canadians are lending a hand:
'They need me': N.S. woman giving free meals to truckers amid COVID-19 closures
Justin Trudeau Shared A Thread Of COVID-19 Good News & It's The Boost We Needed
---
And last but certainly not least, Dalhousie University is on route to finding a vaccine for COVID-19.
Dalhousie research team prepares for clinical trial of COVID-19 vaccine
---
As COVID-19 continues we want to remind everyone about the importance of practicing safe social/physical distancing. Try your best to help out where you can and use this time of uncertainty to spread positivity and joy to those around you.