INVESTIGATIVE OPEN SOURCE INTELLIGENCE SOFTWARE
Alerts in Real-Time
Customize and automate desktop, email, Slack, or app notifications to know when critical intelligence impacts the security of your assets, executives, and operations.
Navigator monitors social media, deep web, and darknet sources 24/7, alerting you and your teams of the information you need most. The unified intelligence platform automates custom collection, and provides a suite of investigative tools to explore and validate threats. Save valuable time and resources by leveraging the power of Navigator.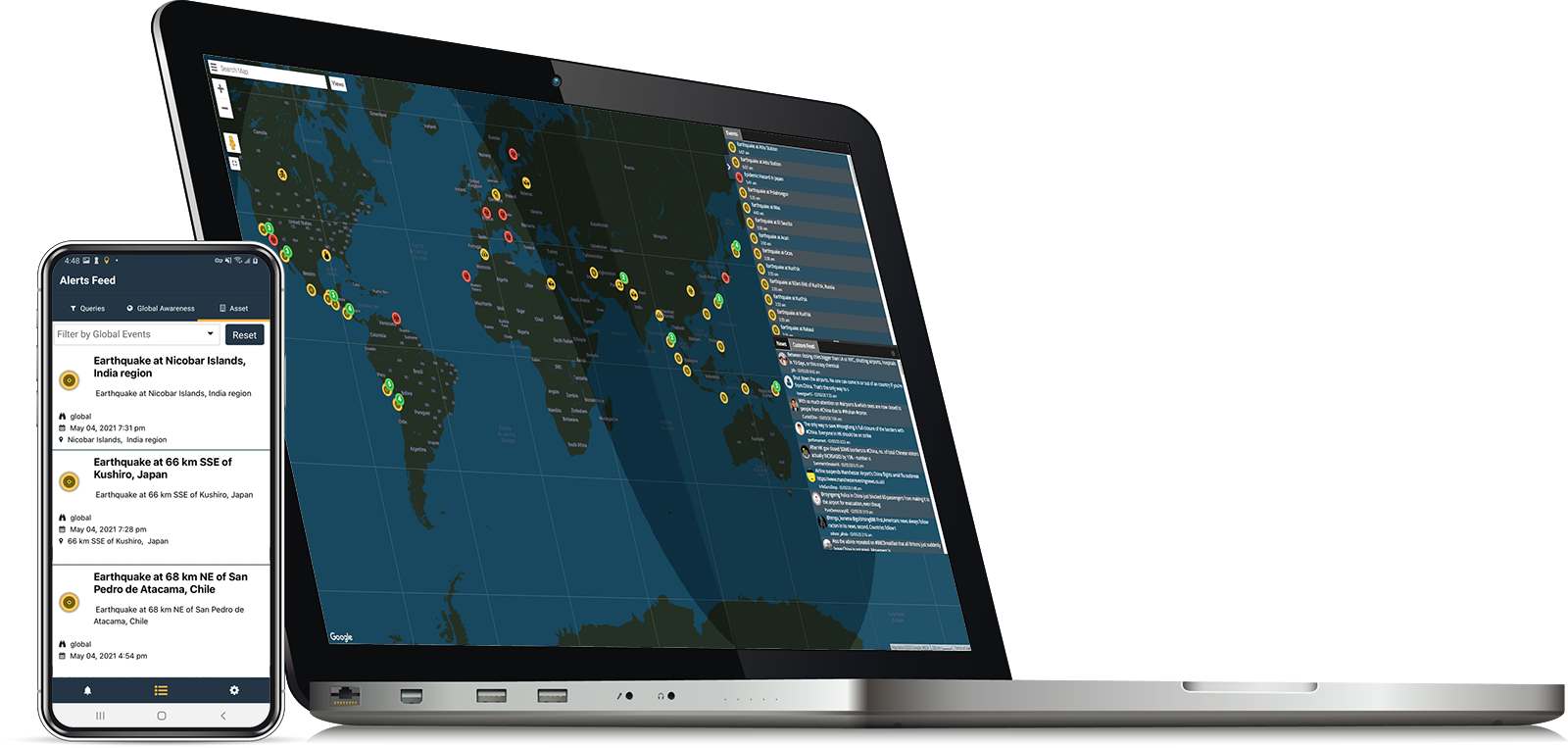 Finding a needle in a haystack
With billions of posts online everyday, Navigator's AI filters only the most relevant data to you and your company, saving time, resources, and expense.
Global Social Media Users
of web pages are found on the Deep & Dark Web
Navigator is currently used globally in multiple industries supporting many of the Fortune 100 and Top 10 companies.
PARTNERSHIPS & AFFILIATIONS
"If my team had to still do this manually, I would never be able to secure this depth and breadth of actionable intelligence. I am confident that we are getting to 90% of the internet's risk areas, which currently satisfies the company's risk appetite."