Imagine receiving alerts that top executives at your company have been threatened with violence. As an intelligence analyst, you must quickly identify the threat and act before it's too late.
That's precisely what happened to a global oil & gas company, whose intelligence team received alerts of online posts threatening to kill their CEO and another top executive.
By using Navigator, the team was able to quickly identify the threat actor's Reddit account and connected social footprint. While using our investigative tools, they also discovered bomb threats and additional threats of violence towards members of the oil and gas industry.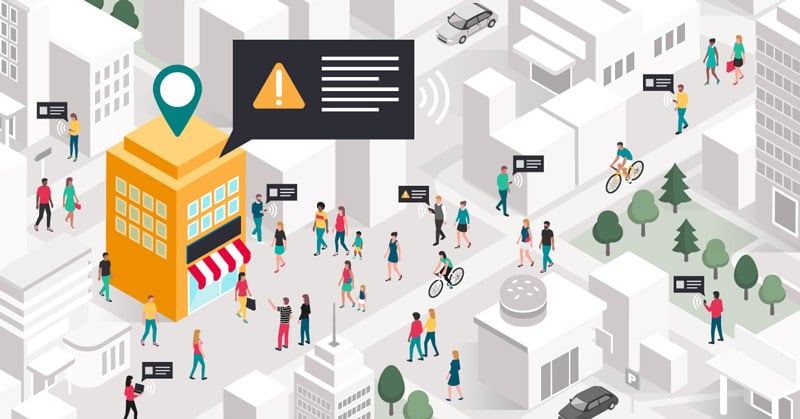 By automating the collection of these posts, the team saved hours of investigative time and was able to conduct identity resolution with the click of a button. This critical time saved meant the team was able to action a protection plan and avoid a violent outcome.
Today, the leadership team feels confident knowing their company has complete threat coverage and internal capabilities to respond to issues in a timely way. With Navigator, they can continue to monitor online activity, identify potential threats, and take swift action to protect their employees and assets.
What Our Customers Are Saying
"In response to a data breach, client used Navigator's deep and dark web search functions to identify exposed PII of our executive team and validate the allocation of additional resources for data removal."
— Navigator Customer in the Tech Industry (Size: 3-5k)
Threats to Executives
Stalking, harassment, threats to physical safety, and reputational damage

Risk of doxxing and identity theft to executive and their families and close relatives

Geographic-based risks including political unrest, civil freedoms, health & medical, weather, and others
How Navigator Can Help
Monitor for threats using keywords or geolocation and be alerted to high-risk posts in real-time

Manage threat actor intelligence as it relates to brand and executive protection

Follow and tag accounts to be notified of online activity
What Our Customers Are Saying
"As soon as threats to the CEO were posted on social media, Navigator sent alerts to our analysts. Even though the account had been deleted within a few minutes, Navigator retained the posts. In less than one hour, our analysts used the platform to find out it was actually an employee posting the threats."
— Navigator customer, Electric Vehicle Manufacturer (Size: 10 -20k)
Using Open Source Intelligence for Executive Protection

Keyword Queries
Watch out for mentions of executives alongside threatening terms.

Deep & Dark Web
Threats can emerge from a growing list of alt-tech social networks and the Dark Web.

Location Monitoring
Monitor social media posts published from specific locations.



Keep Records
Set up a process to quickly alert if a violent threat is spotted online.
Ready to get started?
Our team of experts are here to set you up with your customized security solution.
Book a Discovery Call