Security is essential to LifeRaft.
At LifeRaft, we take the security and privacy of our customers' data extremely seriously. We understand that our customers trust us with their information and we are committed to safeguarding it.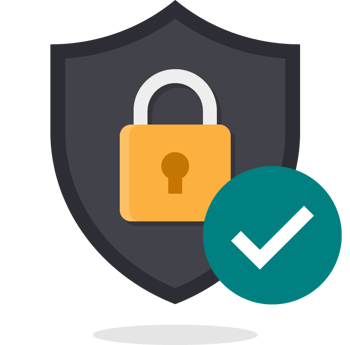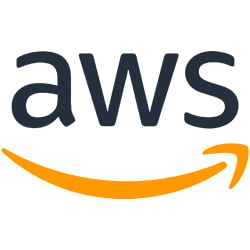 AWS is the most flexible and secure cloud computing environment available today, and LifeRaft is proud to list AWS as our cloud service of choice. The AWS core infrastructure is built to satisfy the security requirements for the military, global banks, and other high-sensitivity organizations.
It is backed by a deep set of cloud security tools, with over 300 security, compliance, and governance services and features.
Network Security (Virtual Private Cloud VPC, Security Groups, Network ACLs, and Web Application Firewall WAF), and Data Encryption (encryption of data at rest and in transit) are just a few of the features LifeRaft utilizes for utmost security measures.
LifeRaft follows AWS security best practices and regularly performs audits on our security posture to ensure that our applications and data are protected.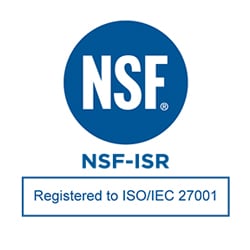 LifeRaft is proud to be NSF-ISR Certified. NSF International Strategic Registrations (NSF-ISR) is a leading global management systems certification body known for its superior technical expertise and high levels of customer satisfaction.
The International Organization for Standardization 27001 Standard (ISO 27001) is globally recognized as a standard for implementing an Information Security Management System (ISMS). It lays out best practices to manage, monitor, review, and continuously improve cyber security within the organization. An independent third-party auditor performs certification and provides assurance that specific security controls are in place and operating effectively. Life Raft is certified to ISO 27001.
NSF-ISR is built on integrity and focused on public health and safety through risk mitigation.


To ensure the highest level of security, we use industry-leading encryption technology to protect all sensitive data in transit and at rest.
In addition to our technical safeguards, we also have strict policies and procedures in place to ensure that only authorized personnel have access to our customers' data. We regularly review and update our security protocols to stay ahead of evolving threats and ensure that our customers' data remains secure.
We also understand the importance of privacy and are committed to being transparent about our data collection and use practices. We will never share our customers' information without their explicit consent.
Our commitment to security and privacy is an ongoing effort, and we are constantly working to improve our systems and processes to provide the best possible protection for our customers' data. We believe that our customers deserve nothing less than the highest level of security and privacy, and we will continue to make it our top priority.