If you're looking for some local gift giving this holiday season, or perhaps need some last-minute items that won't ship in time, our LifeRaft staff curated some of their local Nova Scotia favourites.
Whether you're looking for custom creations, home decor, or tasty treats, you can find it here and more!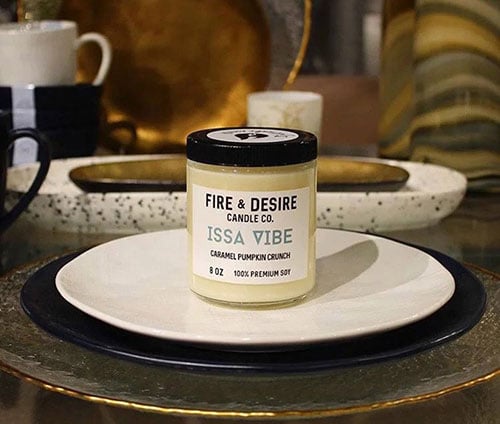 Our Soy candles are hand poured in small batches with premium soy wax, with only the best fragrance oils.
---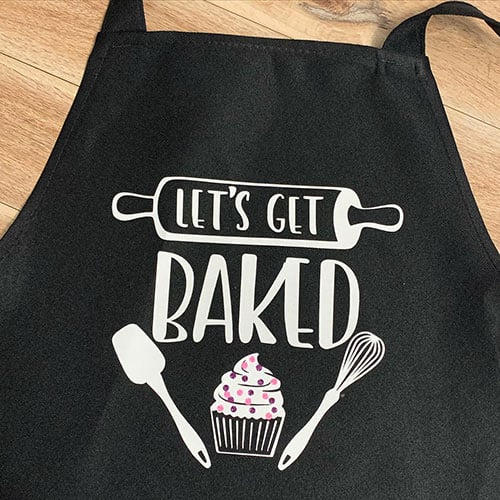 Personalized & Custom Creations. Passionate about crafting, good design and quality.
---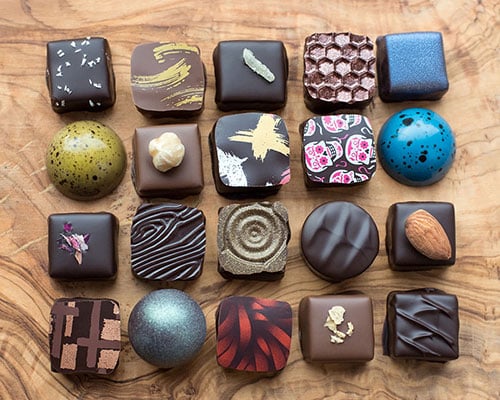 All our chocolates are skillfully crafted on site by our Head Chocolatier Julien Rousseau and his team. Originally from the South of France, Rousseau has 17 years experience in his field. He sources the finest chocolate and utilizes Nova Scotia's natural resources whenever possible. Our decadent products are made from real fruits, whole ingredients and contain no artificial preservatives.
---
A small business in Halifax Regional Municipality, NS. Creating hand made custom wood and fibre designs.
---
Wayfarers' Wharfside Brewery, superb handcrafted ales, Retail Shop and Taproom bar
---
Mixed media items that are enjoyable to create, and display
---
Circle & Wick Candle Company is owned by two gal pals in Halifax, Nova Scotia.
---
We cook all of our pizzas on traditional pizza stones and use fresh, high quality, local ingredients. We strive to give our customers an amazing pizza experience.
---
We are on a quest to create the perfect pie! Authentic butter flake pastry filled with local cuts, quality cheeses and rich gravy to fill you up on the go or in the comfort of your home.
---
Old school, new school, barrel-rollers & shot-gunners, this motley crew comes from all walks with one common trait – a passion for honest, flavourful craft beer. It's what unites them, drives them & frankly, makes them silly on a Saturday night
---
The MacAusland Blanket is a truly authentic handcrafted gift item of Atlantic Canada, made on P.E.I. from raw wool produced throughout the Atlantic region. The making of the blanket is an intricate and skilled craft.
---
We take enormous pride in creating our products. Our vodka is made from Nova Scotia apples, and is unique in Canada. Our gin includes local juniper berries and numerous Nova Scotia sourced botanicals, including rosehips from a hedge down the street. Our Pear-eau-de-vie with a pear in the bottle is perhaps the product that best reflects our commitment to local ingredients.
---
Black Harbour Distillers Inc. imports the finest spirits from across Canada and the world to assist in producing exceptional blended spirits. Black Harbour is a distillery that manufactures blended spirits and ready to drink beverages.
---
At Selby Accessories, we have stood by simple principles and values, appreciating beauty and positivity while focusing on sustainability. We source our products globally, curating goods that are durable, eco-conscious and authentic while committing to production materials which are not made at the expense of animals.
---
Nine Locks Brewing Company is locally-owned and operated in Dartmouth, Nova Scotia, close to the historic Shubenacadie Canal. To create the best beer possible, we brew all of our beer in small batches using all natural ingredients with no filtration, no pasteurization, and never any preservatives.
---
At Lightfoot & Wolfville Vineyards we grow handcrafted, small-lot wines in organic and biodynamic vineyards. Our focus on classic cool-climate vinifera includes Chardonnay, Pinot Noir, Riesling, and other German-styled whites specifically selected for our microclimates.
---
A trip to this cozy abode to try our famous Peanut Butter Burger or our renowned Pita Club with a shake and a side of Darrell Fries is sure to win you over. Consistency, quality, value and service will continue to be our mantra.
---
Her jewelry pieces were all unique and hand created. Beyoncé wore three different pieces from the Moda collection, and that year Oz was featured on People, US Weekly, Lou Lou Magazine, Toronto Star and the Chronicle Herald, as well as on ETalk.
---
Our approach to fitness is that everyone is different and our job is to help you find what works best for you and more importantly, what you can stick to long term. Whether your goal is weight loss, muscle gain, or just moving better in your every day life, we are here to help with workouts, nutrition and lifestyle advice.
---
Inkwell is a modern handmade boutique and letterpress studio located in downtown Halifax, Nova Scotia, Canada, with an abundant selection of specialty printed paper products and handmade delights made with love, by artists from around the corner and across the world.
---
We brew modern beers, with the utmost care and focus on quality above all else. Our aim is to get people thinking about craftsmanship, where their beer is coming from, and the various characteristics that make beer great. We aim to make the best contribution to the local and global beer sceen that we possibly can.
---
Due to our finest taste, quality, presentation, and attentive service Randy's Pizza are one of the most authentic pizza restaurants in Halifax. Our expert pizza chefs make all our pizzas by using only the highest quality locally grown ingredients.
---
Something magical happens when time is taken to prepare a gift thoughtfully; a genuine connection can be made. We assist gift givers by creating one-of-a-kind gifts we know people will LOVE to receive because creating magic is our specialty!
---
tREv Clothing® is a representation of the key principles for success. The symbol is an acronym that stands for: trust, Respect, Educate, value. We believe each of these principles must be practiced towards ourselves and others to ensure success. This brand exemplifies universalness, inclusion and is a badge of growth and love."
---
Volta is Atlantic Canada's premier innovation hub. We offer a place for the startup and innovation community to work, learn and connect.
---
I'm proud to introduce homemade hotsauce, made by me, using hot peppers, ginger, onions and lots more.
---
BucksWild Seafoods is a fisherman owned local family business.
---
We are inspired by our habit of sharing clothing and living a minimalist + sustainable lifestyle. We continuously listen to our community and build on what we learn, striving to improve on the comfort, fit and longevity of our clothing.
---
Indie Home was created with the intention of bringing you closer to nature. These one-of-a-kind pieces are handcrafted and hand picked by Halifax Artisan and Canadian Olympian Kimiko Willgress.