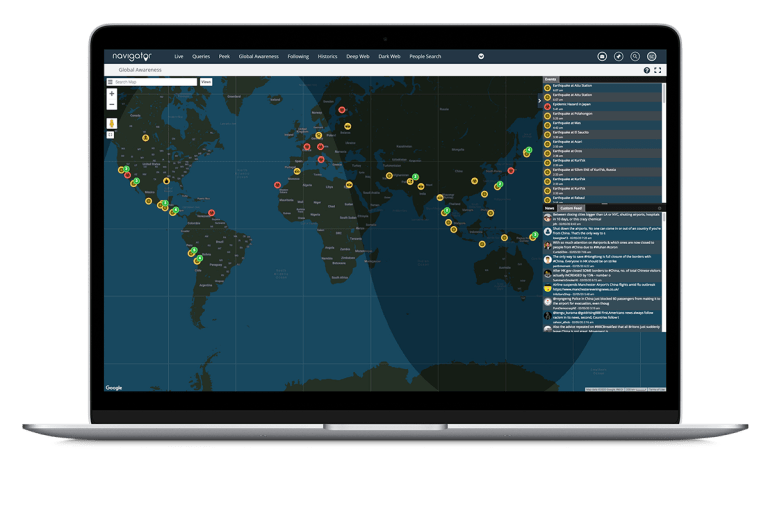 How Navigator leverages Open Source Intelligence when an outbreak occurs
---
The rapid spread of news and information online has sparked a recent increase in global headlines highlighting critical outbreaks. International concerns can cause loud and distracting noise when trying to identify specific data.
OSINT tools help teams easily sift through unwanted information to detect only the most valuable in an outbreak.
Timing is incredibly valuable in a crisis; the ability to achieve real-time local and global data is critical to safe and secure operations.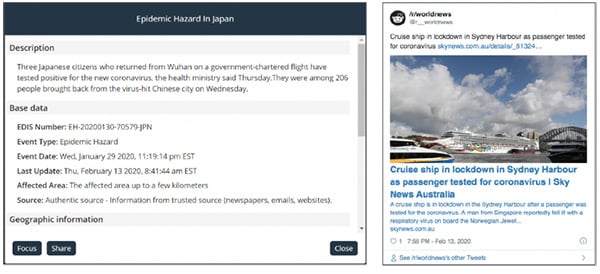 Above are samples of data we have collected, filtered, and validated from various sources.
Leveraging OSINT, we have been able to:
Customize open source collection and filtering
Automate blog, board, and forum searching for references to critical information
Use mapping and visualization tools with verified analyst data to inform operational response plans
Set up high-risk alerts to notify their team when critical information is released online
Open source intelligence can help mitigate risk during an outbreak by automating the collection and filtering high volumes of posts during an outbreak.