Earlier this month, Crisdeisy Diaz and Cristian Martins flew south of the equator to a few beautiful cities in Brazil, including Cristian's home town of Florianopolis, the capital of Santa Catarina. They also went to Rio de Janerio for an event with one of our Latin American partners, and to São Paulo for client meetings.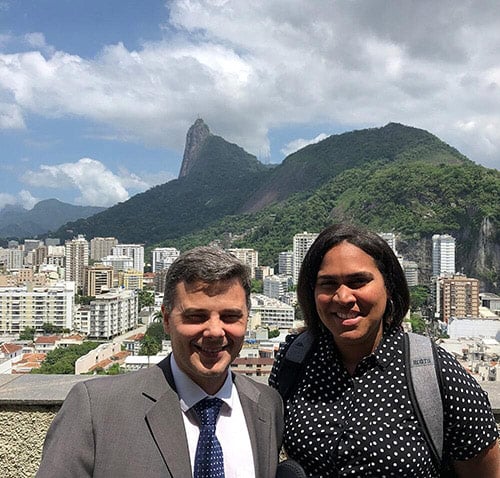 After a short family visit, Crisdeisy and Cristian ventured to the beautiful Rio de Janeiro, where they enjoyed authentic street food like Pão de queijo (Brazillian cheese bread) and Coxinha (Brazillian chicken fritters). Besides amazing eats, Rio de Janeiro was rich with breathtaking sights. The team fulfilled a lifelong dream of walking along the Copacabana at sunrise, before tourists crowded the beach.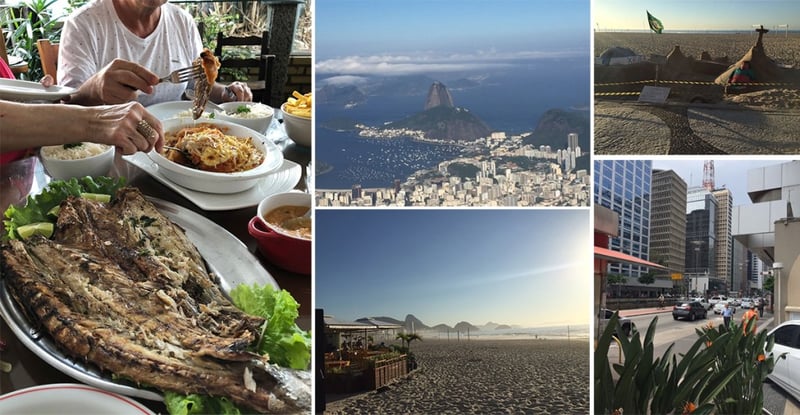 ---
Rio de Janerio
We weren't there for just the delicious food and beautiful sites though. The main attraction for Brazil was meeting with Kadima Intelligence, an exciting new partner of ours that is leading the region in connecting companies with the best technology solutions for their business and security needs. We co-hosted an event with Kadima for dozens of companies to learn more about Navigator and understand about how our technology can help companies in the region.
We were able to bring a little bit of Canada to our friends before heading out of the stunning sites of Rio de Janerio; a small token of our gratitude in the very typical Canadian way of maple syrup.
---
São Paulo
The next leg of the journey was to São Paulo where the team felt right at home in Brazil's tech & finance business epicenter. Besides meeting with some new and existing friends, the team had the chance to enjoy more incredible Brazilian food and culture.
And apparently it wouldn't be a LifeRaft venturing trip without sampling the local pizza… from New York City to Chicago and now São Paulo! Referred to by the locals as "pizza à portuguesa," it is often described romantically as a white pizza with a thin crust, and heavy with toppings of Quail egg, green olives, and red onion. We agree with locals that it is indeed one of the best pizzas ever invented.
Because no single trip can capture all of Brazil's exciting culture, food, and sights (and business) all at once, the team will be returning soon. For now, we want to thank our great friends at Kadima Intelligence, and their associates for giving us true hospitality and creating some exciting new partnerships and relationships.