The security industry is continuously tasked with detecting, monitoring, and mitigating new and emerging risks.
The Security Executive Council (SEC) identified the most common barriers physical security professionals face and need to overcome in order to achieve their organizational goals.
The top 3 challenges security departments face expressed were as follows:
Security is continually asked to do more with less resources
Security leaders are often faced with justifying their need for budgeting and resources to organization executives.


Security is not seen as a true business partner
In some cases, security departments are questioned on the value they bring to an organization. This communication flaw results in misunderstanding of roles and responsibilities between the security department and management alike.


There is a mismatch between Security's mission and management's perception of what should be done
Finding the correlations between security and management assists in aligning the needs and efforts of security with that of the organization.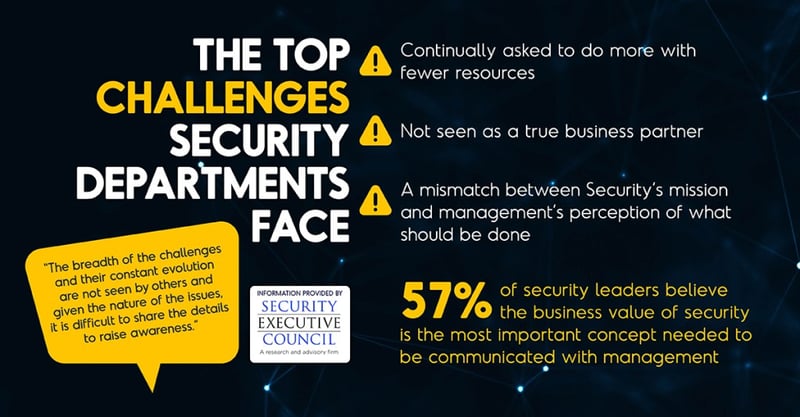 ---