Last week, our team of 3 flew from Halifax, Nova Scotia, to Orlando, Florida for the 2019 OSMOSIS OSINT & Cybersecurity Conference.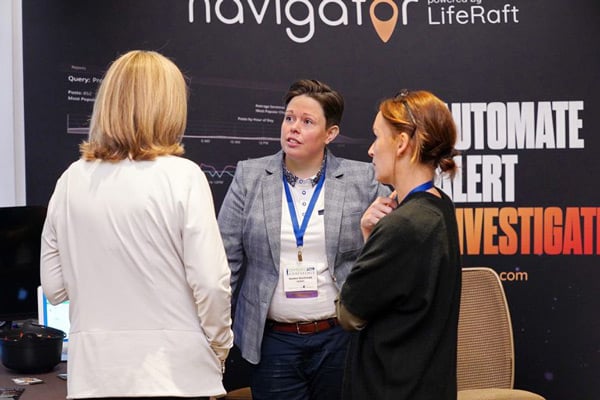 Celebrating the 5th annual OSMOSIS Conference, there was no shortage of inspiration and innovation, and being our 3rd year attending, the team knew they would be met wonderfully with warm weather and friendly faces!
One of our favorite conferences of the year to attend, OSMOSIS was an amazing opportunity to build on both existing relationships and foster new ones. Speakers, investigators, and innovators shared their expertise with over 300 attendees from both private and public sectors for 3 exciting days.
Sunday night there was an intro/networking session and Monday night kicked off with a Beer Pong Reception and some make-shift "Canadian tapas", which were technically just Cheese and Pringles. We are known for being resourceful. 😉
The following day, Hetherington Group had a 20th Anniversary lunch, which the team was lucky enough to attend for some worthy celebration. By popular demand, the team finally went for some Tex-Mex at Chuy's, where we can confirm some of Orlando's best Enchiladas and Margaritas.
After days of thought-provoking and investigative tactics — we thought we'd put our intelligence to the test and try an international attempt in an escape room challenge. Security professionals from the USA, Netherlands, Australia, UK, and Canada worked together to see if they had what it takes to work together and escape the challenge room. A testament to them all — and perhaps from some skill sharpening at OSMOSIS — the international contingent made it out with time to spare.
A HUGE thank you to Cynthia, Paul, Rachel, and the whole Hetherington Group team for putting on another fantastic conference and demonstrating the power of OSINT and the broader community.
---
Here's a recap of our recent visit to Chicago for the 2019 GSX conference.