The circulation of confidential information can be detrimental for many organizations.
Whether it be intentional or unintentional, the exposure of private information and assets can result in severe increased risk.
Understanding your organization's internal risk exposure can assist with critical decision making.
The Security Executive Council (SEC) conducted a study and identified the top 5 threats to security from internal sources and the top 5 risks to security of information assets.
Top 5 Threats to Security from Internal Sources
Inability/unwillingness to follow established policy
Disclosure due to insufficient training
Unauthorized escalation of privileges
Unauthorized information collection/data sniffing
Theft of onsite organizational information assets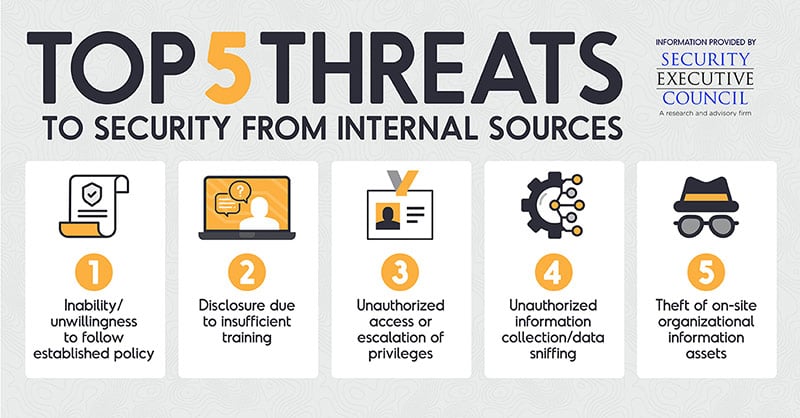 Top 5 Risks to Security of Information Assets
Cloud-based data storage
Cloud-based applications
Mobile technologies
"Bring your own" devices (BYOD)
Social Media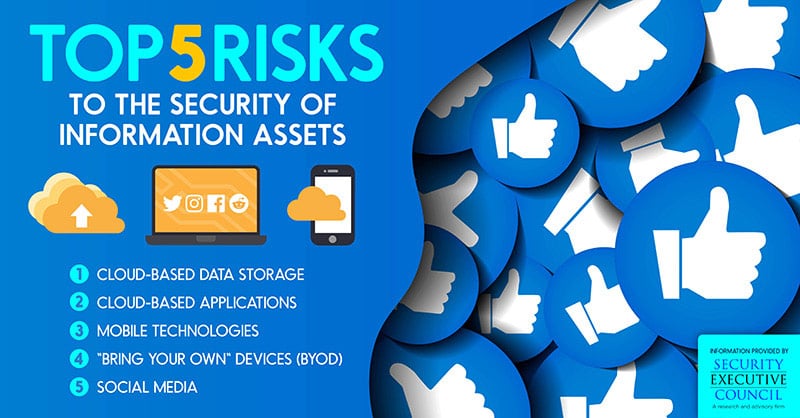 Read more about the SEC's most significant threats to information protection.