As a security professional, you have many responsibilities: ensuring your organization's physical security, identifying potential threats, investigating leads, and automating tasks.  
Social media monitoring tools can alleviate some of this burden.
With approximately five billion people connected to the internet, potential threats can spark and ignite faster and more efficiently than ever. Social media platforms often contain the first rumblings of planned attacks on executives and company personnel to data breaches that can take years to recover from. It's become increasingly necessary to monitor and analyze posted content. However, sifting through this data can take time and effort.
Moreover, with so many available tools, it can be difficult to discern which social media tools are most effective.
In this blog post, we strive to make at least one of your jobs easier- identifying the best social media monitoring tools you can use to protect your assets, people, and property.  
Of course, this list is by no means exhaustive, but it does give us a great starting point:
Hashitat
Board Reader
Social Mention
Snap Map
Live UA Awareness Map
Web Preserver
Navigator
Hashatit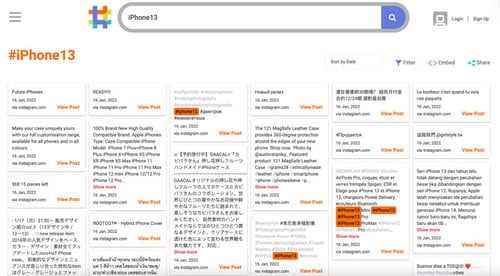 Like a Google search, Hashatit combs through the major social media platforms to identify active hashtags and their related posts. Advanced search options can help expand the results to include more specified potential threats. The tool is free and easy to use but has some limitations. Hashitat does not cover message boards, Chan boards, and alternative social networks where many threats tend to originate. Nevertheless, it's a helpful addition to a security team's OSINT toolkit that can quickly identify problems in the larger social media communities.
BoardReader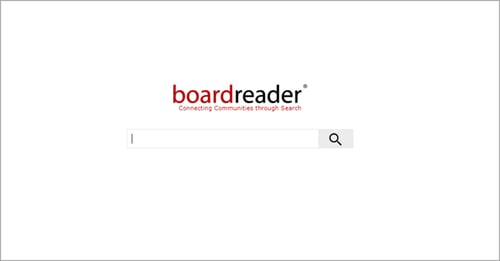 Similar to Hashatit, BoardReader also monitors the content of social media posts around the globe for specified keywords and phrases, minus the hashtag requirement. BoardReader goes beyond the major social media channels and investigates message boards, blogs, and open forums, which provides a more extensive search area for security personnel to identify threats. However, like Hashatit, security teams should not rely on BoardReader alone, as there are some limitations. For one thing, the tool cannot scour platforms that require login information to join the conversation, and it does not monitor industry-specific message boards or forums where the threat potential is most ripe.
Social Mention
Another social media search tool that uses keywords and phrases as a launching point is Social Mention, which pulls up search results from over 100 social media platforms. Comprehensive and able to search for any phrase that might signal a threat, Social Mention also has email alerts for specific terms, which allows security teams to respond instantly to any negative conversations about a company, its products, its executives, or other components of an organization.
The main drawback to social media search engines like Social Mention, BoardReader, or Hashatit is knowing precisely what to look for. As such, a threat intelligence partner like LifeRaft, with intricate knowledge of the keywords and phrases that best lead to valuable information, is an essential resource for monitoring social media conversations.
Snap Map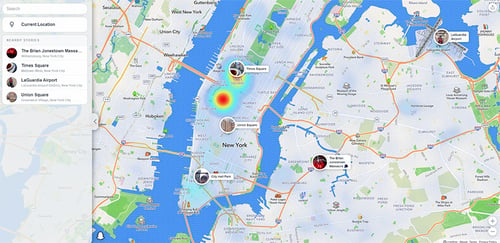 Released by the social media platform Snapchat in 2019, Snap Map helps security personnel monitor content, images, and other valuable information in a specific geographic location. It provides real-time and developing knowledge in times of crisis, like a natural disaster, before it hits the international media. It can help protect a company's physical location by monitoring activity in the immediate area.
Live Universal Awareness Map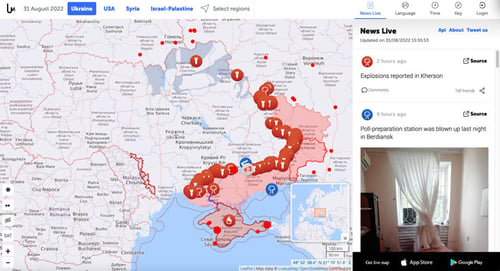 Another helpful tool for real-time monitoring is the Live Universal Awareness Map, launched in 2014 following the Russian invasion of Ukraine. With this tool, security teams can track events as they unfold, identifying social media posts and updates on the ground in crisis areas.
Web Preserver
Web Preserver functions differently than the previously mentioned tools. Web Preserver scours social media, but its primary function is allowing security professionals to capture social media posts and comments and store them on their servers or computers. Its standout feature lies in its ability to perform bulk preservation and automation, enabling you to gather months' worth of evidence in hours.
WebPreserver is a Chrome extension you can install effortlessly on your browser toolbar. Preservation is easy – navigate to the specific post or page, select the preservation option from the plugin menu, and save it.
Navigator powered by LifeRaft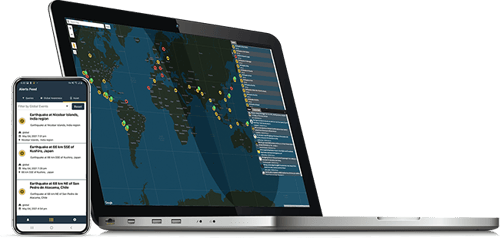 The above social media monitoring tools can fill the gaps regarding a broader open-source intelligence strategy. Still, security personnel should start with the most comprehensive tool on the market to streamline the process.
This is where LifeRaft's Navigator comes into play. Scanning for hashtags or monitoring the larger social media platforms is an excellent start for advanced social media monitoring. However, most threats begin in the darker corners of the internet, where plans and attacks can develop with little notice from the more prominent online world.
Navigator monitors where these threats commonly originate by scouring the big social media platforms, blogs, forums, alternative social media channels, classifieds sites, dark web sites, and many more public online sources.
In addition to targeting a global online arena of conversations and social media posts, Navigator also provides custom keyword tracking, geo-locations, inferred locations, and more to give a complete portrait of potential threats to your organization. All of this data is monitored and collected 24/7. With real-time alerts available via SMS, email, mobile app, or Slack, your entire security team can tackle any threats as soon as they surface and before they spread.
---
The Bottom Line on Social Media Monitoring Tools
Regarding social media intelligence, the amount of data to sift through is staggering. Security professionals already have a full plate, so monitoring the social media world for snippets of imperative information can be an overwhelming addition to an already full agenda.
Reach out to our expert team at LifeRaft today to discuss social media monitoring tools and methodologies. With a leading threat intelligence provider, you can know that your organization is protected on all fronts.