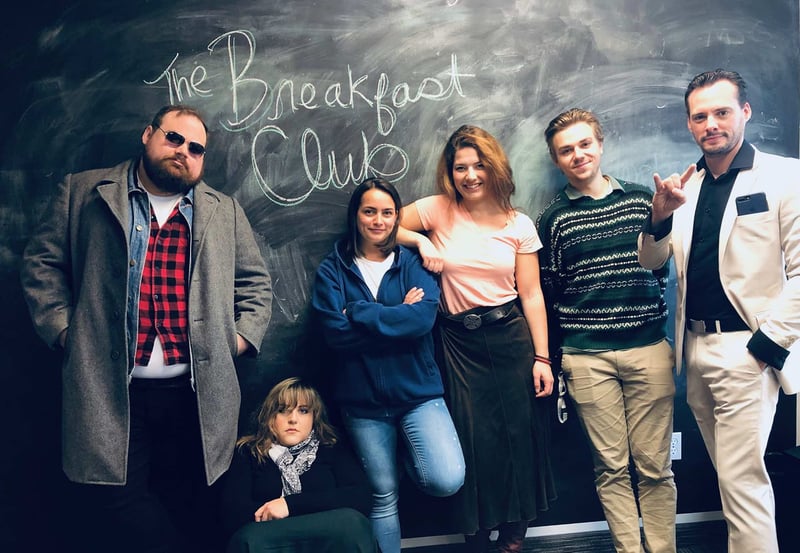 The LifeRaft Breakfast Club. Left to right: Conor as John Bender, Sarah as Allison Reynolds, MJ as Andrew Clark, Melissa Claire Standish, Spencer as Brian Johnson, and Neil as Richard Vernon
---
It's been a festive week of pumpkin carving contests, candy, and costumes at Liferaft HQ.
Kicking off with a pumpkin carving competition, everyone showed off their creative skills. Despite all being spooky works of art, there were two pumpkins in particular that took the podium.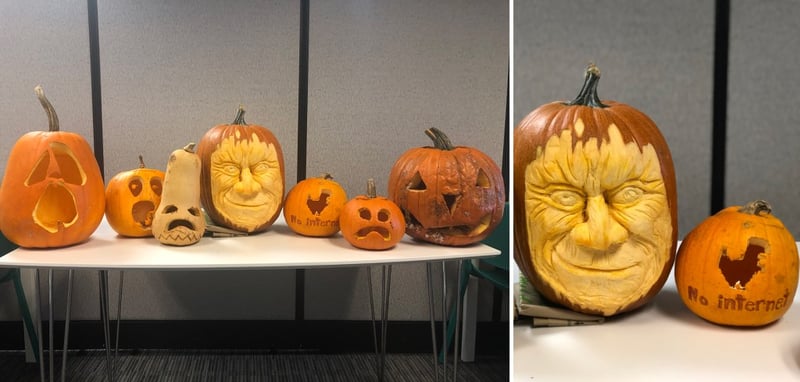 First place went to one of our newest hires, Emma Logan, with a surprising display of some serious artistic talent, and second place was awarded to Shari Arsenault, with the scariest pumpkin ever for us at LifeRaft.
Everyone who dressed up looked spectacular, but the group costume stole the show (not that we're biased) was the Marketing team's take on The Breakfast Club.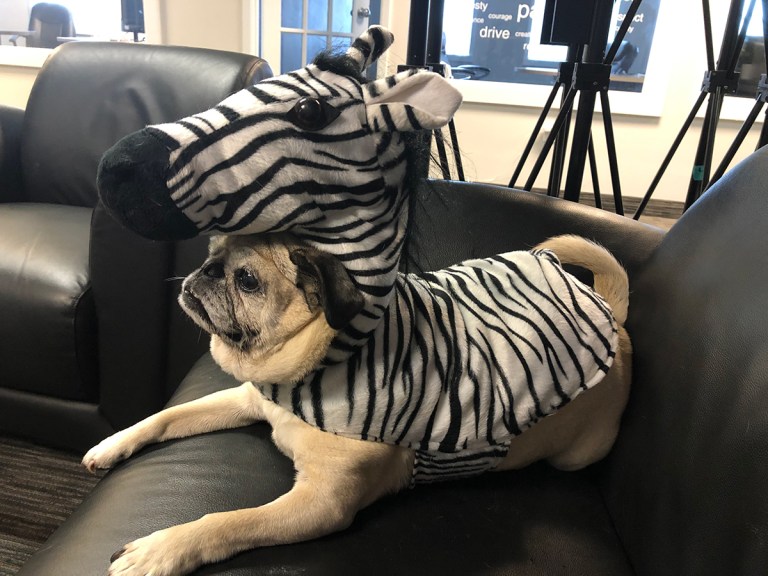 Of course it wouldn't be a Halloween at LifeRaft if our office dogs didn't get into costume — Jill got into the spirit of the season expressing her inner wild animal.
Happy Howl-O-Ween from all of us at Liferaft!